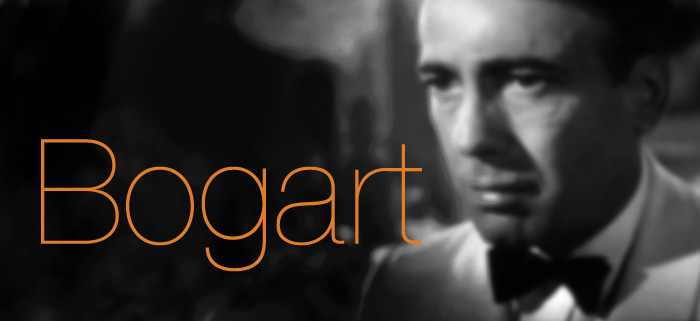 why this image?
Because it says a little something about me, Ray Bauer.
Bogie. He is my favorite. Up the River (his first), The Harder They Fall (his last). Others: High Sierra, The Maltese Falcon, Casablanca (the best movie of all time), The Big Sleep, Dark Passage, The Treasure of the Sierra Madre, Key Largo, The African Queen, The Caine Mutiny – the list goes on and on.
About Ray Bauer
The majority of my professional career was spent working at ad agencies in New York City, Silicon Valley, and Grand Rapids, Michigan.
Since 2009 I've been providing my skills, knowledge, and services as a freelance designer and marketer helping to fulfill the communication needs of organizations across the US.
I have experience running all aspects of a creative department from design, layout, and art direction, to production management and project coordination. Now as a freelancer, I work directly with B2C and B2B firms and their Project, Sales or Marketing Directors. I also work directly with business owners and Account Executives of other ad agencies to help fulfill the marketing needs of their clients and businesses. All combined, I've worked within a very wide variety of industries.
I currently live in Grand Rapids, Michigan. The convenience of today's technology enables me to fulfill projects for almost any company – local or not.
---
• Experience
• Services & Talents
Click above to find out more about rB.