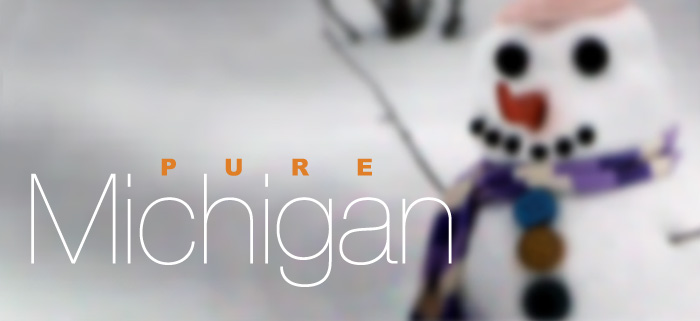 why this image?
Because it says a little something about me, Ray Bauer.
The headline Pure Michigan comes from Michigan's tourism campaign so I can't take credit for that. To me this image (taken after my daughter and I build this) captures that sentiment. I've been living in Michigan since 2000 – having come from California, but I grew up in New York, so building this snowman was nothing new.
Marketing
rBAUERdesign adheres to one major principle: Communicate directly, simply, and effectively through a blend of strategy, design and creativity to help increase sales. After all, that is the bottom line – increase sales, build awareness, support your brand, and bring in more customers. Everything rB does revolves around these very basic principles.
Accomplishing the above is not brain surgery. Unfortunately, too many businesses don't adhere to, or even develop, a simple marketing strategy. And in not doing so all they're doing is hurting their bottom line.
Keep in mind that marketing does not have to require a huge monetary commitment – not if it's smart and focused. However, a vertical marketing approach is key. One of the benefits of working with me is that I understand this and can help develop strategies that work within any budget.
There are a number of ways to accomplish a company's marketing goals. Most successfully via:
• Vertical Marketing
• Inbound Marketing
• Search Engine Optimization (SEO)
Click above to find out how rBAUERdesign tackles each.