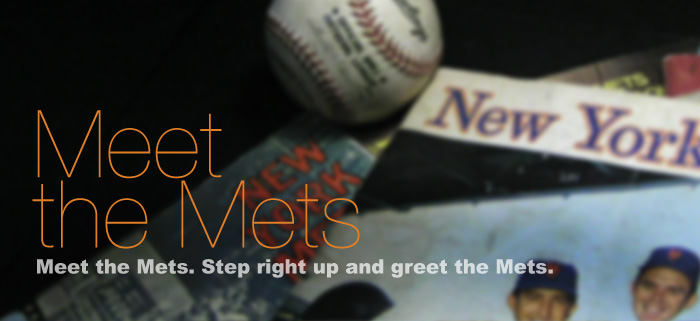 why this image?
Because it says a little something about me, Ray Bauer.
I picked up my first glove to play this game in 1969 when I was 10. Being a Long Islander, I gravitated to rooting for the Metropolitans (the Mets). What a year to become a fan. 'Amazin. Notice the color scheme of this website? It's not blue and orange for nothin'. Those are my yearbooks – '69-75. CLICK HERE for a treat.
Inbound Marketing
Think of all the old tried and true marketing techniques such as trade, newspaper, radio and TV ads, direct mail, billboards and trade show participation as outbound marketing. This is marketing that is paid for up front, often with diminishing returns, calling for further investing to sustain brand recognition and customer contact. This type of marketing shouldn't be eliminated, however, it should be used in conjunction with an inbound marketing strategy.
Inbound marketing tactics use the power of the internet to pull-in the thousands searching the web for what you have to offer. Some of these marketing tactics include blogs, postings on Facebook, Instagram, LinkedIn, Twitter, and YouTube, or submission of articles to appropriate industry publications and websites. Most important, however, is you must have an appropriate and robust website coupled with solid and proper citation listings.
From a business perspective, most of these sites are no longer "social media" sites but rather "MEDIA CHANNELS". These sites are a way of YOUR CUSTOMERS finding relevant information about you along with, potentially, having a dialog with you. It's important to recognize that if you're not visible on these sites you're lagging behind your competitors – because they're probably using them. After all, utilizing the internet to obtain information is the nature of today's consumer.
Keep in mind that once an inbound marketing strategy is in place, the costs are often minimal to maintain. Plus, the value is longer lasting than most outbound marketing strategies. Inbound marketing constantly keeps your content available for potential customers to see and find for a long  – often indefinite – period of time.
Inbound marketing is not the only way to fulfill your objectives. Others include:
• Vertical Marketing
• Search Engine Optimization (SEO)
Click above to find out how rBAUERdesign tackles each.